Business cooperation for Innovative Technology
How to realize your idea?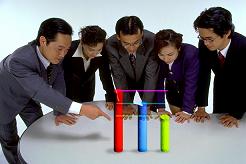 To realize your innovative idea we use the following simple several steps workflow.
Analyse business opportunity
finding out in details what the idea does and what task it solves
Provide you with an investor
searching a company interested in funding the development
Prepare legal basis
signing non-disclosure agreement, providing the copyright protection
Setup production
organizing product development, using if necessary the support of Japanese makers
Come into market
developing sales strategy
Also read our 5 Tips to Gain the Investor for an Innovative Idea and How to Make Profit from an Innovation.
If you have any questions or proposals, please contact our Worldwide Marketing Department to discuss them.
Copyright © 2004-2008 New Systems Technology, K.K. All rights reserved.